THE LEGAL PROTECTION OF CRAFT AND CRAFTS AS A WAY TO PRESERVE A PEOPLE´S IDENTITY: BILROS INCOME
investur investur

+34 679218154

Paula Alexandra Almeida

Polytechnic Institute of Tomar

Célio Gonçalo Marques

Polytechnic Institute of Tomar

Cláudia Silva

Polytechnic Institute of Tomar

Marta Dionísio

Polytechnic Institute of Tomar
Abstract
This study aims to analyse the framework of legal protection that has been created, in order to try to preserve and encourage regional communities that develop manual work related to crafts. Many artefacts, such as ceramics or handmade lace, are a cultural manifestation of traditions from certain areas of the country, with particularities that are not likely to be replicated in another area. The preservation of these ways of making pieces that have cultural value have been the target of city council initiatives that promote craft shows and competitions, to encourage younger sections of the population to initiate such dynamics, so as not to lose the know-how that can be done. "dying" with older people.Throughout the present study, we propose to analyse the immediate impact of these measures, and their framework, applying it to the case of "Bilros Lace" typical of Peniche, in the western part of the national seafront. To this end, interviews with intervening agents will be analysed, both at the municipal level and Peniche embroiderers, to assess the dynamics of the art they promote, the economic impact on the region and the maintenance of the region's cultural identity.
References
Bauman, Z. (2001).Modernidade líquida. Rio de Janeiro,RJ; Jorge Zahar Editor Ldª.
Castells, Manuel (1999). Poder da Identidade. O SP:Paz e Terra.
Hall, S.(2011). A Identidade Cultural na Pós-Modernidade.11ªed. Rio de Janeiro:DP&A.
Lima, R. (2005). Artesanato: cinco pontos para discussão.Palestra Artesanato Solidário:Central Artesol.
Miller, D.(2007).Consumo como cultura material.Ano13,nº28.Porto Alegre.
Poeiras, F.(2004). Fictions on handicraft., Revista da Citur, Lisboa.
Ussmane, M. (2013). Inovação e Criatividade - Manual do Desenvolvimento do Produto. Lisboa: edições Sílabo.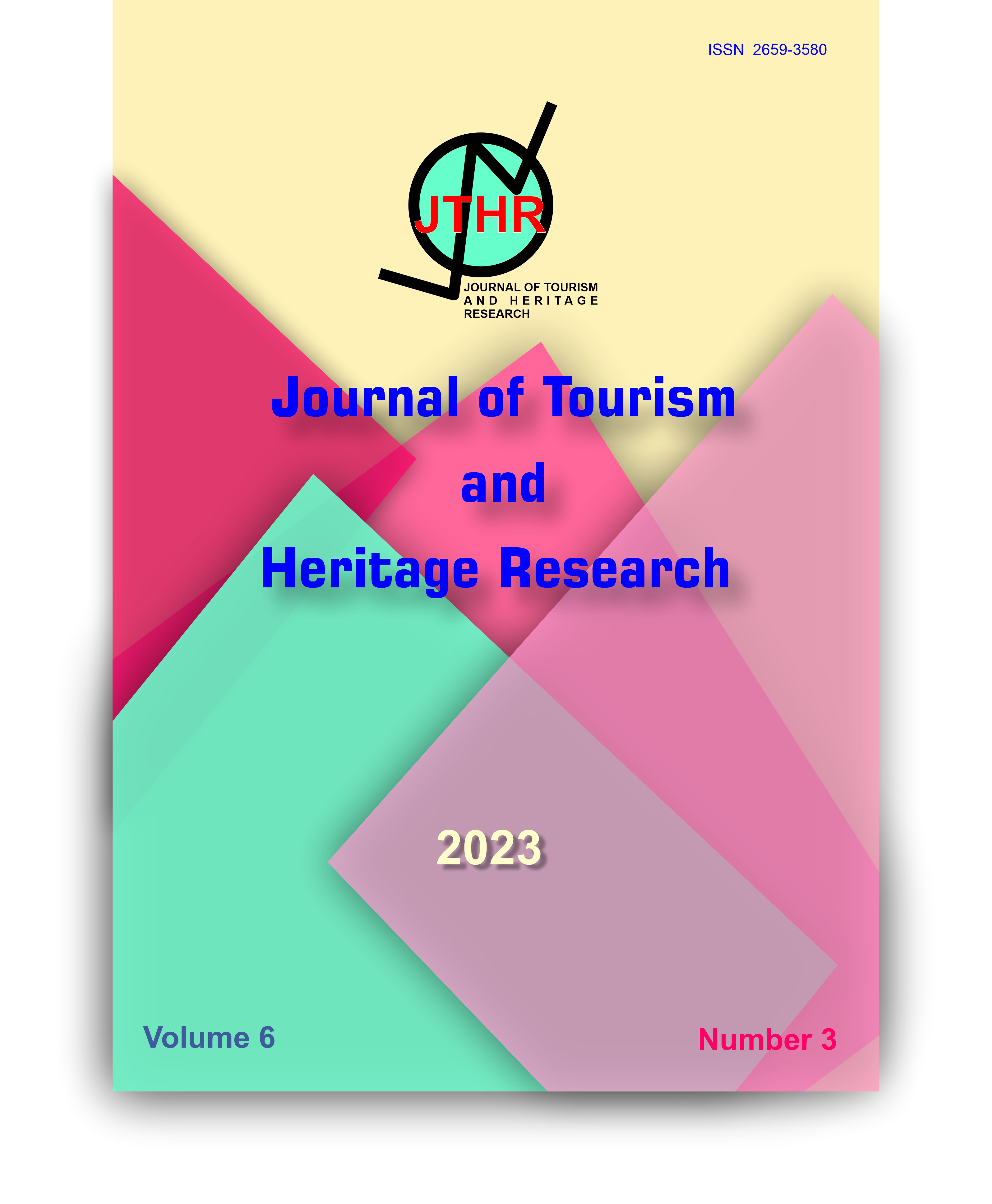 How to Cite
investur, investur, Almeida, P. A., Marques, C. G., Silva, C., & Dionísio, M. (2023, June 30). THE LEGAL PROTECTION OF CRAFT AND CRAFTS AS A WAY TO PRESERVE A PEOPLE´S IDENTITY: BILROS INCOME. Journal of Tourism and Heritage Research, 6(3), 137-147. Retrieved from https://jthr.es/index.php/journal/article/view/499
This work is licensed under a Creative Commons Attribution 4.0 International License.
1.The works published in this magazine are subject to the following terms: Tourism Research Association (the publisher) preserves the patrimonial rights (copyright) of the published works, and favors and allows the reuse of them under the license of use indicated in point 2.
© Investur, 2017
2.The works are published in the electronic edition of the magazine under a Creative Commons Attribution-NonCommercial-NoDerivative 3.0 Spain (legal text) license. They can be copied, used, disseminated, transmitted and publicly displayed, provided that: i) the authorship and the original source of their publication (journal, editorial and URL of the work) are cited; ii) are not used for commercial purposes; iii) the existence and specifications of this license are mentioned.
3. Self-file conditions. Authors are allowed and encouraged to disseminate electronically the pre-print versions (version before being evaluated) and / or post-print (version evaluated and accepted for publication) of their works before publication, since it favors their circulation and earlier dissemination and with it a possible increase in its citation and scope among the academic community.