ACTIVITIES IN NATURAL ENVIRONMENTS. THE NEW TOURISM OF EXPERIENCES AND ITS PERSPECTIVES OF ECONOMIC GROWTH
Aída Dinorah García Álvarez

Universidad Juárez Autónoma de Tabasco

Rosario del Carmen Suarez Jiménez

Universidad Juárez Autónoma de Tabasco

Salvador Neme Calacich

Universidad Juárez Autónoma de Tabasco
Keywords:
Tourism, Experience, Economy
Abstract
This research is the result of a review and analysis of the growth of Experience Tourism, activities in natural environments in the State of Tabasco.
In 2021, the differentiated consumer market is the benchmark of the new Tourism.
The problem of COVID-19, as a global health crisis, has marked the intention to value life, time, spaces for reflection and new experiences that favor well-being.
Currently we observe a repeated interest in sports activities and health care in the physical and mental aspect.
The organization of adventure trips and experiences in natural environments is increasingly attractive, and demanded in periods of weekends or holiday periods.
The objective of this contribution is divided into three important phases for its understanding: Search for geographic and statistical information of the places of greatest presence for this type of activities. The relevance of the areas known for their natural beauty.
The second stage is the participation of the communities, the municipal government and the proposal to promote tourism during the period of 2019-2021. Third and last stage evidenced by the numerical record of sporting events, adventure trips, and experience, which have been very successful and have served as support to reactivate the economy of the municipalities that make up the State of Tabasco Mexico.
References
Arduina S.A (2018). Aventura y Ecoturismo en Tabasco, Destinos México. URL:
https://programadestinosmexico.com/que-hacer/aventura-y-ecoturismo/tab

Toledo Vallacís M. (2021). Estrategias post-COVID 19 para reactivar el Turismo local en el Ecuador: Caso provincia de Tungurahua. Green World Journal, 04 (01), 1-12.

Priscila Guerra Luzuriaga (2020). Reactivación vs turistificación: los retos de las ciudades frente al turismo post pandemia. INNOVA Research Journal, 5 (3.2), 134-150.

E.F.E. (21 de Octubre de 2021).Tokio 2020 pone a prueba sus medidas de seguridad y de prevención del covid para los Juegos Olímpicos. Prensa Libre. URL: https://www.prensalibre.com/deportes/deporte-internacional/tokio-2020-pone-a-prueba-sus- medidas-de-seguridad-y-de-prevencion-del-covid-para-los-juegos-olimpicos/

A. (19 de Julio de 2021). Turismo en México: potencial turístico en crecimiento. Plural Mx. URL: https://plural.mx/turismo-en-mexico-potencial-turistico-en-crecimiento/

INEGI (2021, Marzo). Indicadores de la Actividad Turística. https://www.inegi.org.mx/temas/itat/

INEGI (2021, primer trimestre). Indicadores de la Actividad Turística. URL
https://ahoranoticias.com.mx/en-mexico-cae-23-3-la-actividad-turistica-en-el-primer- trimestre-de-2021

Millán-García, C. H., Icaza Castro, G. G., & Del Valle Pérez, M. (2021). Perspectivas laborales en el turismo en México post-Covid 19. Ciencia y Sociedad, 46 (2), 85-106.

Korstanje, M. E. (2020) El COVID-19 y el turismo rural: una perspectiva antropológica. Dimensiones Turísticas [Número especial: Turismo y COVID-19], 4, 179-196.
https://doi.org/10.47557/CKDK5549

Pérez, S. (2010). El valor estratégico del turismo rural como alternativa sostenible de desarrollo territorial rural. Agronomía Colombiana, 28 (3).

COPLADET. (2019). Programa sectorial de desarrollo turístico 2019-2024. Gobierno de Tabasco.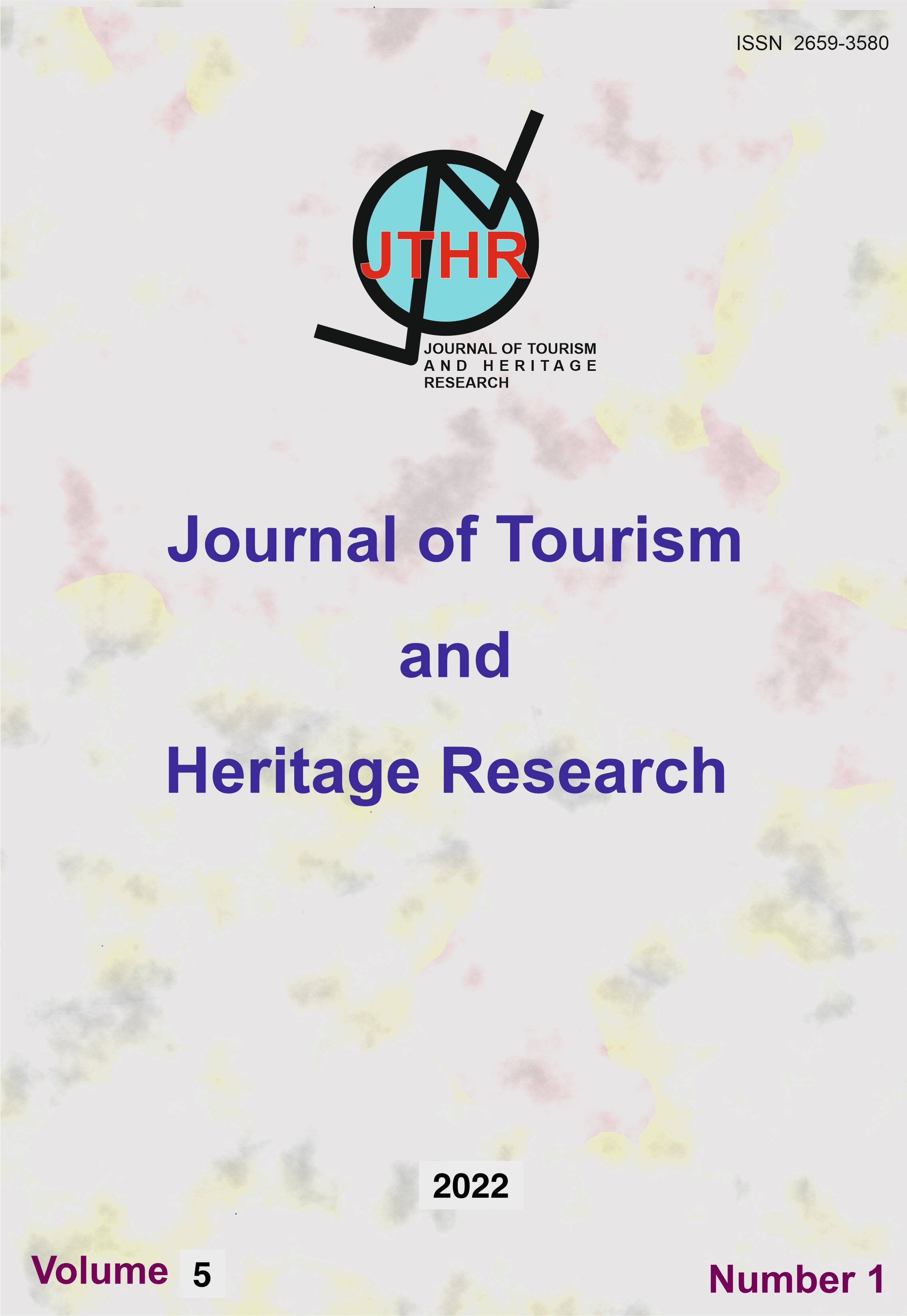 How to Cite
García Álvarez, A. D., Suarez Jiménez, R. del C., & Neme Calacich, S. (2022, January 1). ACTIVITIES IN NATURAL ENVIRONMENTS. THE NEW TOURISM OF EXPERIENCES AND ITS PERSPECTIVES OF ECONOMIC GROWTH. Journal of Tourism and Heritage Research, 5(1), 29-39. Retrieved from https://jthr.es/index.php/journal/article/view/327
This work is licensed under a Creative Commons Attribution 4.0 International License.
1.The works published in this magazine are subject to the following terms: Tourism Research Association (the publisher) preserves the patrimonial rights (copyright) of the published works, and favors and allows the reuse of them under the license of use indicated in point 2.
© Investur, 2017
2.The works are published in the electronic edition of the magazine under a Creative Commons Attribution-NonCommercial-NoDerivative 3.0 Spain (legal text) license. They can be copied, used, disseminated, transmitted and publicly displayed, provided that: i) the authorship and the original source of their publication (journal, editorial and URL of the work) are cited; ii) are not used for commercial purposes; iii) the existence and specifications of this license are mentioned.
3. Self-file conditions. Authors are allowed and encouraged to disseminate electronically the pre-print versions (version before being evaluated) and / or post-print (version evaluated and accepted for publication) of their works before publication, since it favors their circulation and earlier dissemination and with it a possible increase in its citation and scope among the academic community.