Role of digitalization in the strengthening of capacities of students in tourism institutions: case of encg Agadir (University of Ibn Zohr) and ofppt of tata, Morocco
Kamal Loux

Rachid Oumlil

Mohammed Sguenfle
Keywords:
Digitalization;, Capacities;, Students;, ICT;, Tourism;, Education;
Abstract
Nowadays, higher education institutions are making considerable efforts to adapt the content of didactic programs to a new method of teaching using digital and technological devices. 
Digitalization is transforming the world of education. In fact, to get close to these "born-online" students, teachers are moving from classical methods of teaching to hi-tech ones using information and communication technologies. This enables them to both enhance the level of learning in classes and also involve students in the teaching process. 
The brand new "Professional Degree" in Management of Tourism that just started in the academic year 2017/2018 in both ENCG Agadir  - Morocco (National School for Business and management) - University of Ibn Zohr and OFPPT (office for professional training) of Tata campus, has developed a new method of teaching based on both digital devices and Information and Communication Technologies (ICTs). 
We will seek through this work to show how the use of technologies can develop capacities of students of this Professional Licence in the two institutions: Agadir and Tata. A brief comparison can be also done between the two campuses in terms of: courses, methods of teaching; ability of students to work in this area of digitalization can be also shown in this work.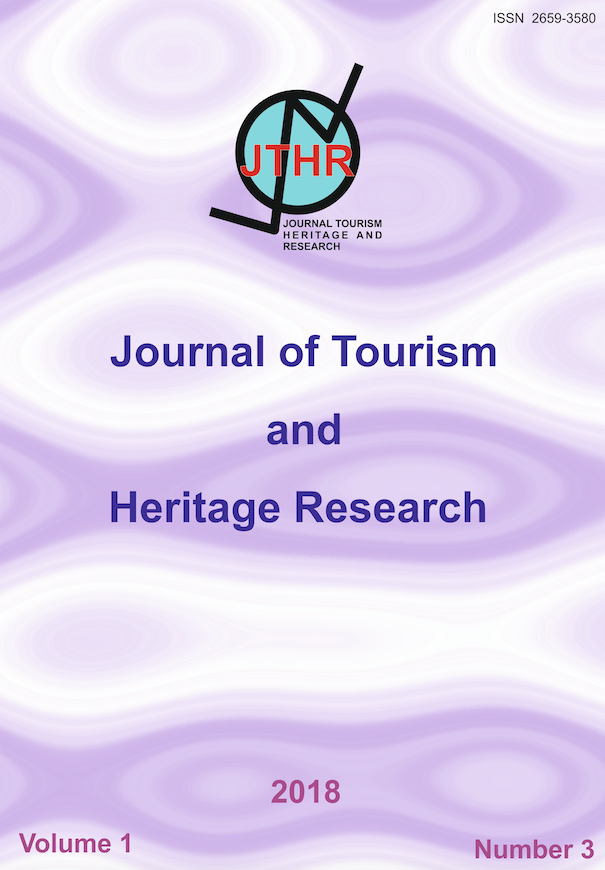 How to Cite
Loux, K., Oumlil, R., & Sguenfle, M. (2018, September 30). Role of digitalization in the strengthening of capacities of students in tourism institutions: case of encg Agadir (University of Ibn Zohr) and ofppt of tata, Morocco. Journal of Tourism and Heritage Research, 1(3), 9-22. Retrieved from https://jthr.es/index.php/journal/article/view/18
1.The works published in this magazine are subject to the following terms: Tourism Research Association (the publisher) preserves the patrimonial rights (copyright) of the published works, and favors and allows the reuse of them under the license of use indicated in point 2.
© Investur, 2017
2.The works are published in the electronic edition of the magazine under a Creative Commons Attribution-NonCommercial-NoDerivative 3.0 Spain (legal text) license. They can be copied, used, disseminated, transmitted and publicly displayed, provided that: i) the authorship and the original source of their publication (journal, editorial and URL of the work) are cited; ii) are not used for commercial purposes; iii) the existence and specifications of this license are mentioned.
3. Self-file conditions. Authors are allowed and encouraged to disseminate electronically the pre-print versions (version before being evaluated) and / or post-print (version evaluated and accepted for publication) of their works before publication, since it favors their circulation and earlier dissemination and with it a possible increase in its citation and scope among the academic community.