LOCAL CULTURAL TOURISM, INNOVATION AND KEY ICT IN THE REACTIVATION OF TOURISM IN THE COMMUNITY OF MADRID
María Luisa Fanjul Fernández

ESERP Business School

Alejandro Barceló Hernando

Instituto de Emprendimiento Avanzado

María Cristina Fernández-Laso
Keywords:
innovation, ITC, cultural tourism, local tourism, COVID-19, Community of Madrid
Abstract
Tourism is one of the business areas most affected by COVID-19 in Spain. In November 2020, the region of Madrid alone recorded a 70% cumulative decline in activity on the previous year, as high as 90% for international travel and 42% for national tourism. This can be seen as an increase in local tourism, characterized by an increase in the use Information and Communications Technology (ICT) throughout the purchasing process. At the same time, cultural tourism has become a fundamental element in promoting destinations compared to MICE (Meetings, Incentives, Conventions and Exhibitions) or sports tourism. This article presents the results of empirical research using a qualitative approach to determine the characteristics of this new segment in the cultural, local and technological market and its role in kickstarting tourism in the region of Madrid. The results highlight that local cultural tourism will play a key role in stimulating tourism in the region in the medium term, where the perception of security, innovation and new purchasing patterns, heavily influenced by use of ICT, will become the basic building blocks for success.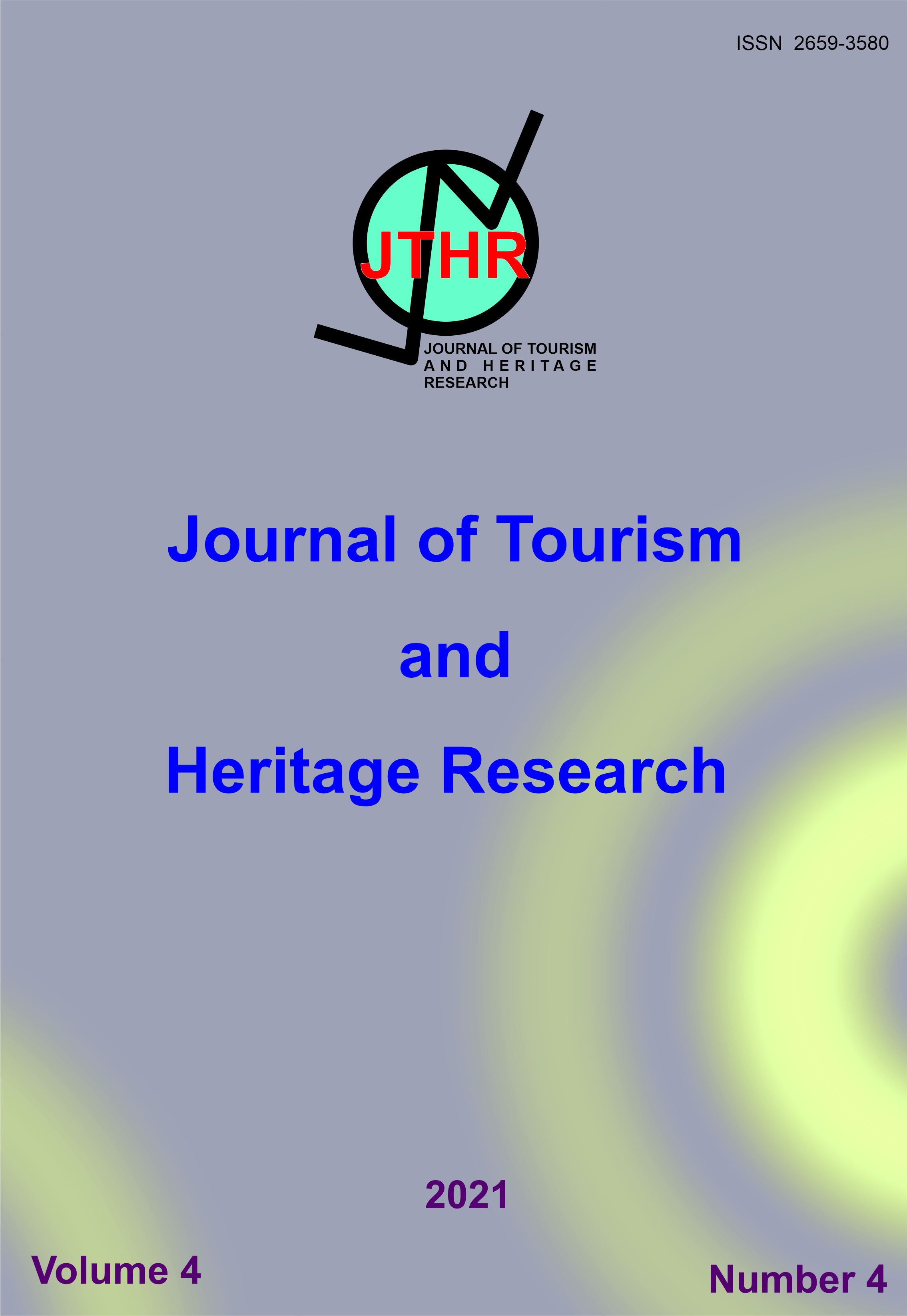 How to Cite
Fanjul Fernández, M. L., Barceló Hernando, A., & Fernández-Laso, M. C. (2021, October 1). LOCAL CULTURAL TOURISM, INNOVATION AND KEY ICT IN THE REACTIVATION OF TOURISM IN THE COMMUNITY OF MADRID. Journal of Tourism and Heritage Research, 4(4), 56-66. Retrieved from https://jthr.es/index.php/journal/article/view/314
This work is licensed under a Creative Commons Attribution 4.0 International License.
1.The works published in this magazine are subject to the following terms: Tourism Research Association (the publisher) preserves the patrimonial rights (copyright) of the published works, and favors and allows the reuse of them under the license of use indicated in point 2.
© Investur, 2017
2.The works are published in the electronic edition of the magazine under a Creative Commons Attribution-NonCommercial-NoDerivative 3.0 Spain (legal text) license. They can be copied, used, disseminated, transmitted and publicly displayed, provided that: i) the authorship and the original source of their publication (journal, editorial and URL of the work) are cited; ii) are not used for commercial purposes; iii) the existence and specifications of this license are mentioned.
3. Self-file conditions. Authors are allowed and encouraged to disseminate electronically the pre-print versions (version before being evaluated) and / or post-print (version evaluated and accepted for publication) of their works before publication, since it favors their circulation and earlier dissemination and with it a possible increase in its citation and scope among the academic community.