Cultural icons: a determining factor in the choice of tourist destination
Keywords:
ICON, CULTURE, TOURIST, DESTINATION, PROMOTION, RESOURCE, IMAGE
Abstract
Travelling to see and get to know unique monuments is not new, but it is the importance they have acquired in the decision making of the chosen tourist destination, and the necessity for different countries to popularize their reference monuments in order to "sanctify " them and convert them into world icons, but do we really know where they are or do we only know the image? The objective of this work is to analyze the knowledge we have of some of the most visited cultural icons in Spain and the rest of the world based on the backgrounds of MacCannell's study of their sacralization. To achieve that objective we will base on a survey of more than one hundred residents in Spain, who travel at least once a year, of different ages and studies and we will analyse the knowledge this tourist has of his own icons, as well as those of the world icons, by means of simple questions such as, for example, if he knows where he would have to go to visit him.We will see that many times, despite traveling often, and having heard of them, you do not know where they are except you have visited them. We all have the mental image of these heritages but often not of the specific destination in which they are located, despite the fact that countries and their cities try to promote them as identifying elements.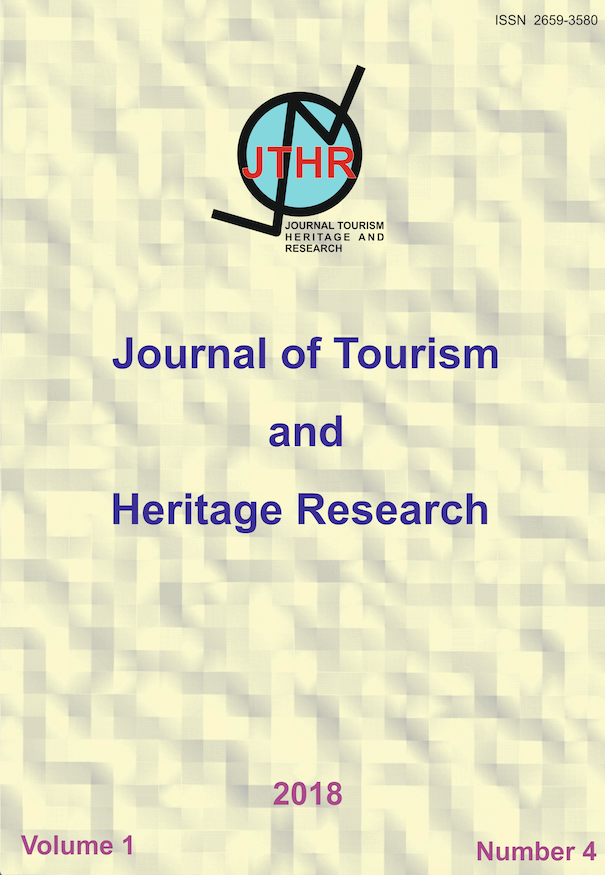 How to Cite
Farré Perales, M. (2018, December 30). Cultural icons: a determining factor in the choice of tourist destination. Journal of Tourism and Heritage Research, 1(4), 80-112. Retrieved from http://jthr.es/index.php/journal/article/view/27
1.The works published in this magazine are subject to the following terms: Tourism Research Association (the publisher) preserves the patrimonial rights (copyright) of the published works, and favors and allows the reuse of them under the license of use indicated in point 2.
© Investur, 2017
2.The works are published in the electronic edition of the magazine under a Creative Commons Attribution-NonCommercial-NoDerivative 3.0 Spain (legal text) license. They can be copied, used, disseminated, transmitted and publicly displayed, provided that: i) the authorship and the original source of their publication (journal, editorial and URL of the work) are cited; ii) are not used for commercial purposes; iii) the existence and specifications of this license are mentioned.
3. Self-file conditions. Authors are allowed and encouraged to disseminate electronically the pre-print versions (version before being evaluated) and / or post-print (version evaluated and accepted for publication) of their works before publication, since it favors their circulation and earlier dissemination and with it a possible increase in its citation and scope among the academic community.