The application of integrated marketing in accesible tourism
Raquel Ayestarán Crespo

Marta Rico Jerez
Keywords:
Integrated marketing, integrated marketing accesible tourism, accesible tourism
Abstract
Accesible tourism is an increasingly important market for destinations. Therefore, the objective of this research has been to discuss the implementation of the integrated in accesible tourism marketing. This has allowed us to determine the level of involvement of public and pirvate entities in its dissemination, what  has led us to conclude that only PREDIF and the ONCE Foundation apply the integrated marketing. The rest of the involved entities do not make any kind of promotion. In the same way, we found that the integrated marketing applied to accesible tourism is ineffective due three reasosns. The first of them the inaccessibility of most of the websites, the second the lack of infomrmation about the level of accesibility of the destination and the third, inaccuracies in information about accesiblility at the destinations.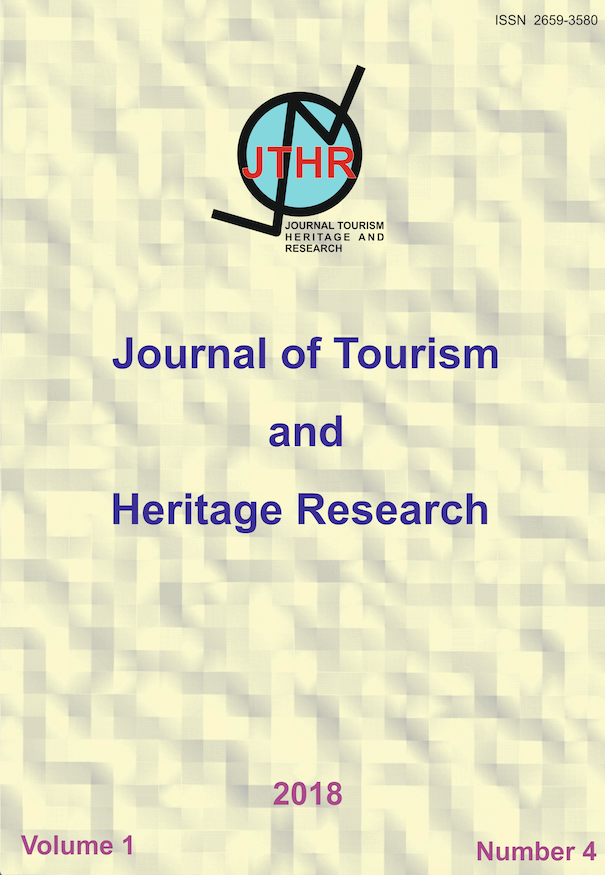 How to Cite
Ayestarán Crespo, R., & Rico Jerez, M. (2018, December 30). The application of integrated marketing in accesible tourism. Journal of Tourism and Heritage Research, 1(4), 53-79. Retrieved from http://jthr.es/index.php/journal/article/view/25
1.The works published in this magazine are subject to the following terms: Tourism Research Association (the publisher) preserves the patrimonial rights (copyright) of the published works, and favors and allows the reuse of them under the license of use indicated in point 2.
© Investur, 2017
2.The works are published in the electronic edition of the magazine under a Creative Commons Attribution-NonCommercial-NoDerivative 3.0 Spain (legal text) license. They can be copied, used, disseminated, transmitted and publicly displayed, provided that: i) the authorship and the original source of their publication (journal, editorial and URL of the work) are cited; ii) are not used for commercial purposes; iii) the existence and specifications of this license are mentioned.
3. Self-file conditions. Authors are allowed and encouraged to disseminate electronically the pre-print versions (version before being evaluated) and / or post-print (version evaluated and accepted for publication) of their works before publication, since it favors their circulation and earlier dissemination and with it a possible increase in its citation and scope among the academic community.