CHANGING FROM MINING ENCLAVE TO MINING DISTRICT. IMPLICATIONS FOR THE CUENCA CARBONÍFERA RÍO TURBIO. SOUTHERN PATAGONIA, ARGENTINA
Keywords:
cloister;, rooting;, planning;, local development ;, identity;
Abstract
Considering the historical development of mining, it can be generalized telling that gives its enclaves to a cultural identity with unique and distinctive characteristics: geographical, economic and social isolation; the heroism in the imaginary collective; the natural landscape modelled by the activity; population with lacking roots; submission to mining companies (modus operandiand modus vivendi) and the group of their workers.
The Turbio River Basin, has had all these characteristics from its beginnings origin that defined it as a typical mining enclave, but other aspects that make up its identity can also be taken into account, means, that the enclave horizon can be extended to a much wider territory that also integrates other actors and activities as well.
When considering this territory as a district, we are for one side treating it as a space socially constructed and shared in the time with qualities such as community belonging (dominus propietatisand dominus usufructus), occupation (common and differential activities) and generational transcendence. But the concept of proximity should be complemented with planning and shared planning, with similar objectives, because it would allow to strengthen efforts in search for the common good.
The objective of this study is to propose the importance of the mining district can have for a local and territorial development approach, with a view that incorporates some aspects that can be left aside and that are transversal to all its inhabitants: the agro ecological characteristics, the Patagonian environment, and customs and local ideas.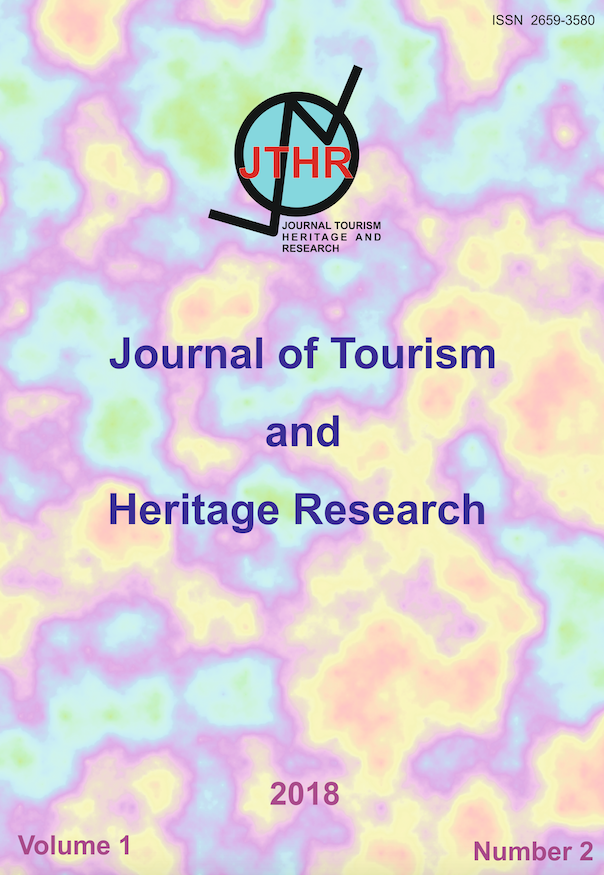 How to Cite
Esteban González, P. (2018, June 30). CHANGING FROM MINING ENCLAVE TO MINING DISTRICT. IMPLICATIONS FOR THE CUENCA CARBONÍFERA RÍO TURBIO. SOUTHERN PATAGONIA, ARGENTINA. Journal of Tourism and Heritage Research, 1(2), 27-55. Retrieved from http://jthr.es/index.php/journal/article/view/15
1.The works published in this magazine are subject to the following terms: Tourism Research Association (the publisher) preserves the patrimonial rights (copyright) of the published works, and favors and allows the reuse of them under the license of use indicated in point 2.
© Investur, 2017
2.The works are published in the electronic edition of the magazine under a Creative Commons Attribution-NonCommercial-NoDerivative 3.0 Spain (legal text) license. They can be copied, used, disseminated, transmitted and publicly displayed, provided that: i) the authorship and the original source of their publication (journal, editorial and URL of the work) are cited; ii) are not used for commercial purposes; iii) the existence and specifications of this license are mentioned.
3. Self-file conditions. Authors are allowed and encouraged to disseminate electronically the pre-print versions (version before being evaluated) and / or post-print (version evaluated and accepted for publication) of their works before publication, since it favors their circulation and earlier dissemination and with it a possible increase in its citation and scope among the academic community.