HISTORIC CENTER OF SAN LUIS POTOSÍ CULTURAL HERITAGE OF HUMANITY: PROPOSAL FOR YOUR CARE AND CONSERVATION FOR THE FUTURE GENERATIONS
Mario Iván Michel Álvarez Bautista

Lluvia Melina Torres Sifuentes

Ana María Aguilera Sánchez
Keywords:
Cultural heritage, historic center, education, future generations
Abstract
Cultural heritage is defined as a product and a process that provides societies with a wealth of resources that are inherited from the past, are created in the present and passed on to future generations for their benefit (UNESCO, s/f).The transmission of this knowledge is important for the development of societies that flourishes but is already part of a past; therefore, the potential, that heritage offers, must be managed in a more appropriate way.
UNESCO has established that in order to preserve the cultural heritage there is a need of awareness and education, which requires the creation of policies and programs to highlight the importance of heritage for education purposes as well as its conveyance.
The goal of this proposal is to be established as a program called "Guardians of the Historic Center".    The aims of it are that since an early age people from the city of San Luis Potosí identify and preserve their heritage. As well as, encourage children to learn more about their background and the importance of promoting itamong local people, tourists and visitors.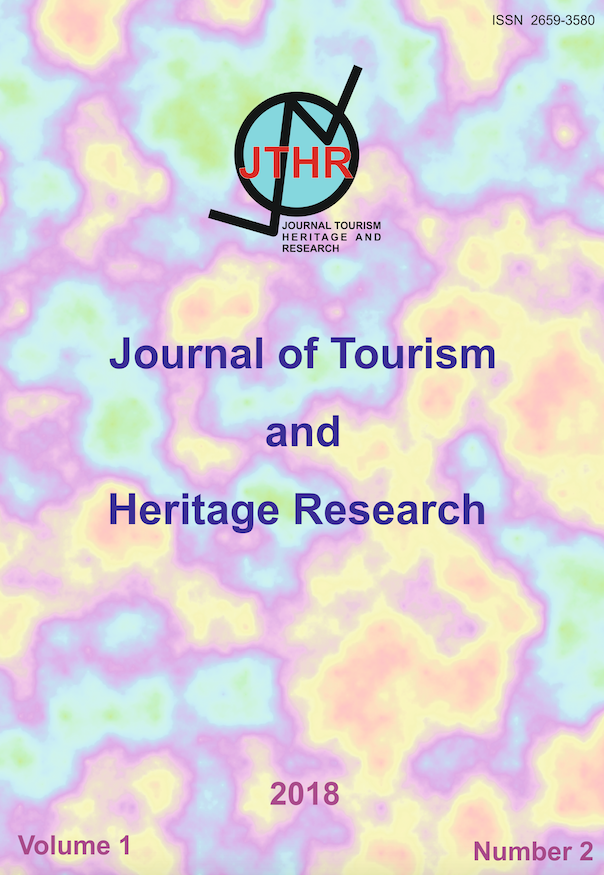 How to Cite
Álvarez Bautista, M. I. M., Torres Sifuentes, L. M., & Aguilera Sánchez, A. M. (2018, June 30). HISTORIC CENTER OF SAN LUIS POTOSÍ CULTURAL HERITAGE OF HUMANITY: PROPOSAL FOR YOUR CARE AND CONSERVATION FOR THE FUTURE GENERATIONS. Journal of Tourism and Heritage Research, 1(2), 1-11. Retrieved from http://jthr.es/index.php/journal/article/view/13
1.The works published in this magazine are subject to the following terms: Tourism Research Association (the publisher) preserves the patrimonial rights (copyright) of the published works, and favors and allows the reuse of them under the license of use indicated in point 2.
© Investur, 2017
2.The works are published in the electronic edition of the magazine under a Creative Commons Attribution-NonCommercial-NoDerivative 3.0 Spain (legal text) license. They can be copied, used, disseminated, transmitted and publicly displayed, provided that: i) the authorship and the original source of their publication (journal, editorial and URL of the work) are cited; ii) are not used for commercial purposes; iii) the existence and specifications of this license are mentioned.
3. Self-file conditions. Authors are allowed and encouraged to disseminate electronically the pre-print versions (version before being evaluated) and / or post-print (version evaluated and accepted for publication) of their works before publication, since it favors their circulation and earlier dissemination and with it a possible increase in its citation and scope among the academic community.