THE CITYMARKETING A TOOL OF TOURIST COMPETITIVENESS
Keywords:
Citymarketing, tourism, tourism competitiveness, strategies, cities
Abstract
Currently cities are in constant competition among themselves to meet the needs of their different target groups, this competitive approach determines that the central axis of cities is made viable through strategies, for this reason the citymarketing arises, which it constitutes a novel tool that consists in applying programs and marketing strategies for the potentialization of a city as a tourist destination. The purpose of this research was to review the existing literature through a bibliographical-descriptive methodology, which was obtained as a result, which supports the applicability of citymarketing strategies as a tool for competitiveness, since this discipline seeks to adapt the process or phases of traditional marketing to cities, in order to potentialize them in the tourism market, for this you can adapt the traditional variables of traditional marketing to territorial management in order to establish through a strategic analysis, operational marketing actions to achieve the objectives set.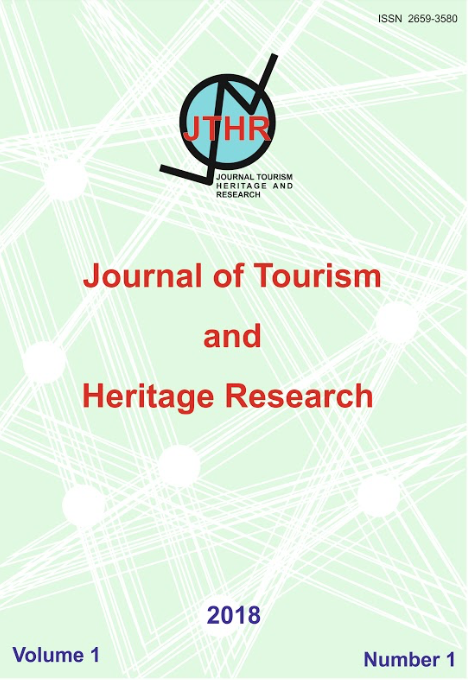 How to Cite
Palma Pérez, M. (2018, March 30). THE CITYMARKETING A TOOL OF TOURIST COMPETITIVENESS. Journal of Tourism and Heritage Research, 1(1), 35-48. Retrieved from http://jthr.es/index.php/journal/article/view/11
1.The works published in this magazine are subject to the following terms: Tourism Research Association (the publisher) preserves the patrimonial rights (copyright) of the published works, and favors and allows the reuse of them under the license of use indicated in point 2.
© Investur, 2017
2.The works are published in the electronic edition of the magazine under a Creative Commons Attribution-NonCommercial-NoDerivative 3.0 Spain (legal text) license. They can be copied, used, disseminated, transmitted and publicly displayed, provided that: i) the authorship and the original source of their publication (journal, editorial and URL of the work) are cited; ii) are not used for commercial purposes; iii) the existence and specifications of this license are mentioned.
3. Self-file conditions. Authors are allowed and encouraged to disseminate electronically the pre-print versions (version before being evaluated) and / or post-print (version evaluated and accepted for publication) of their works before publication, since it favors their circulation and earlier dissemination and with it a possible increase in its citation and scope among the academic community.